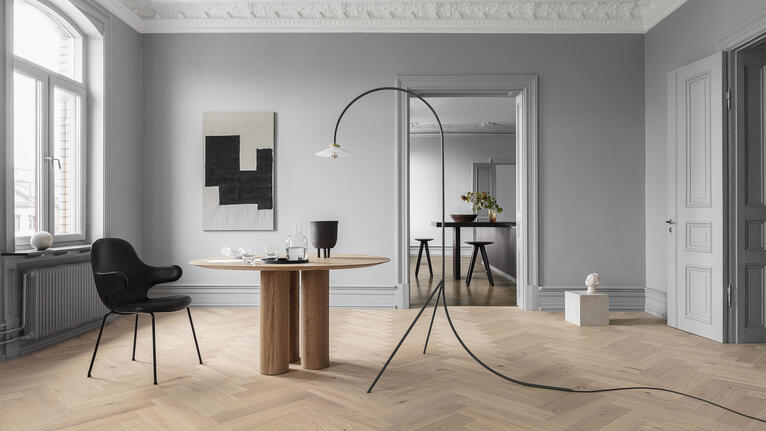 Nowadays, the minimalist home décor is more popular than ever. Either you want to simply revive the dull nature of your home or refine the entire look, you can achieve that with the minimalist home décor tips. Some of the popular ones include the use of tapered legs and exposed structural elements. Using tapered legs keep the materials in your home organic and breezy. Also, exposed structural elements mean that you pair two rustic materials together such as wood or metal.
To make your home not look too rugged, add a soft rug or throw. The minimalist home décor also makes use of geometric pillow, bare-bones lighting and abstract artworks. You can also read about modern living room furniture UK stores on BritainReviews where you can get good furniture that will fit into your home. Here are tips for putting up a good minimalist home design;
Empty spaces and use restrained colours
Empty spaces are considered crucial parts of minimalist home design since they help to define the visual look of objects in the room. They also aid visual balance, which can only be achieved when there is a focal point in your house. Besides, there will be no unwanted distraction and your most essential décor items will find a space on your walls. Also, use restrained colours. White, greys, etc. bode well for an intrinsic, minimalist design. You can make use of brighter colours, but it is advised you stick to just one or two colours to create a well-lit and well-designed room.
Declutter and opt for accent decorations
A minimalist home décor style demands that you bid clutter farewell. You need to edit your home down to the basics. Not everything should be displayed on your shelves and tables; you can store the rest in your cabinets. This helps to make your space look more white and stylish. Also, opt for accent decorations. Using a minimalist design doesn't mean bright colours and decorations are a crime; rather, it means that you shouldn't clutter your home with those things. If you are making use of art decorations, use a plain, white background and have a focal point. As such, there will be no unwanted distraction.
Clean your home and allow natural light
One major thing a minimalist design is known for is its cleanliness and well-defined lines. Besides enhancing the aesthetic appeal of the home, the clean lines also help your eyes. Also, allow natural light to come in. If it is possible to leave your windows unadorned and allow natural light, that will be good. if you are worried about privacy, you can get a thin blind to cover your windows. The light enhances the aesthetic value of everything in your house.
Use different textures and patterns
Make use of different textures. It makes everything in the room complement each other while giving the room a refreshing look. Also, even though patterns don't have many places in minimalist designs, they always find a place. if you are opting for patterns, go with something small-scale or unobtrusive. You can never go wrong with a pattern because it is a great way to break the monotony of the room.